Attention foodies and whippet lovers! These food-inspired whippet names are totally awesome. Some are incredibly clever and creative too.
Food is such a big part of our lives and so are our dogs. It's fun to see how a particular food or beverage came to mind when people chose a name for their dog.
I may be partial, but I think whippet owners come up with the best dog names. I'm in awe with many of them. Hopefully, you will agree once you see the names and whippets below.
So scroll down, take a look, and get a smile along the way!
A very special thanks to all the kind whippet owners who allowed me to use their photos for this article.
Tasty Food-Inspired Whippet Names
Cali
aka "Loopy" because she is goofy and "Bean" because she loves green beans.
QuiXandz Thatsa Spicy Meat-A-Ball and QuixJam Follow You into the Dark
Call names: Noodle and Banner
QuiXandz Sugar Rush
Call name: Turbinado
His owner says he's sweeter than any sugar.
Pi Dough and Wagyu
Together they make a great meat pie.
SaeSi Wheatland PharOut BokChoy
Call name: Phishbelly
Sgetti
Named after a toddler's pronunciation of spaghetti
(ba-sgetti)
Strictly Nacho Business
Call name: Queso
Upper Mountain Cheese Head at Devlyn
Call name: Cheesy
Wheatland Black Cherry Pie
Call name: Cherry Pie
WoodBe Awesome Sauce
Call name: Stino
Named after an Italian restaurant with the best sauces ever.
Beverage-Inspired Whippet Names
Decadent Kahlua Mudslide and Play Some Billie Holiday
Call names: Kahlua and Holiday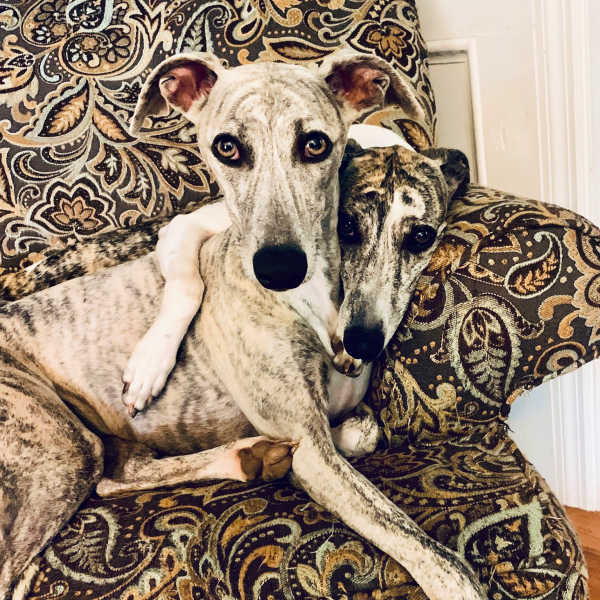 English with her teas: Pekoe, Oolong, Stash, Constant Comment, Elevenses, and Lipton
Premium Indian Tonic
Call name: Twister
RR SaeSi Phat Phree Milk Punch
Call name: Eggnog
Sithean Squeeze of Scotch
Call name: Dram
Stella
Named after Stella Artois
Sugar Rush Just Brew It
Call name: Perk
Did you enjoy those awesome dog names and want to see more? Take a look at Funny and Unusual Whippet Names
Which name is your favorite? Leave a comment and let me know.
Share this article to spread some joy across the interwebs! It may just cause someone else to smile.
Human Food for Dogs Articles
More Whippet Fun
📌 Pin this to save and share 📌