It's a popular dessert and ingredient in snacks like Bubble Tea; so, can dogs eat tapioca? Read this before giving your dog food with tapioca.
Just because something is safe for human consumption doesn't mean it is safe for dogs. So, let's look at whether it's a good choice to give your furry friend even a small amount of tapioca starch or pearls.
For ultimate pet safety, I recommend consulting with your vet about all the questions you have about your dog eating any tapioca.
What Is Tapioca
Before we look at how safe tapioca is for dogs, we need to understand what it is. Tapioca is a type of starch that is extracted from the cassava root, which grows naturally in South America.
In fact, cassava is a root vegetable that is commonly eaten in South America.
The starch extract that is taken from the root of the cassava plant – tapioca – is used as a substitute for grain-based starches in human foods and some dog food products.
Benefits of Tapioca
There are a lot of health benefits of tapioca, which is why so many people eat it. So, what are the nutritional benefits of tapioca?
Turns out, there are quite a few ways that tapioca is good for dogs.
It's a good source of vitamins and essential nutrients. When you add tapioca starch to a non-dairy ingredient (like coconut milk), it can boost your dog's bone health.
Tapioca can boost your dog's immune system too, because it is a good source of vitamin C. Just like sweet potatoes, it is one of the healthier sources of carbohydrates. And if your dog can celiac disease, tapioca starch is a gluten-free alternative to wheat flour.
Can Dogs Have Tapioca
Yes, dogs can have tapioca starch. It's gluten-free, grain-free, and nut-free, so it's a wonderful option for dogs with food sensitivities like gluten intolerance or nut allergies.
Even though some dog owners don't like giving their pets any food or products made with food additives, tapioca is safe for dogs to eat in small amounts.
Even though carbohydrates from tapioca are non-toxic and safe, dogs need to eat more protein than carbs. So, large amounts of tapioca are not good for dogs, keep it at moderate amounts.
It should not be used as a staple food for dogs. Remember, it is pure starch, so your dog's body will convert it to sugar and energy, but excess starches will be converted to fat. It has a high glycemic index, so treat it like you do white rice and potatoes.
Can Dogs Eat Tapioca Flour
If you are reading recipes or ingredient labels, tapioca starch and tapioca flour are the same thing. Yes, dogs can eat tapioca flour. In fact, it is a common ingredient in many types of dog food. In fact, there are a lot more dog food brands that make use of tapioca as a filler or starch.
Yes, dogs can safely eat tapioca products – just make sure they are low in sugar and contain dog-safe ingredients.
Can Dogs Eat Tapioca Pudding
No, tapioca pudding is not good for dogs and they shouldn't eat it. This is because the main ingredient is sugar. Some flavors also have vanilla extract, which is bad for dogs.
Dogs that eat too much sugar are at risk of weight gain, heart disease, and related health issues.
If the pudding is made with honey and alcohol-free vanilla extract, it will be safer for dogs to eat. But you should still avoid giving your dog anything that has artificial sweeteners in it. In severe cases, xylitol can cause seizures.
Pay attention to your dog's dietary restrictions. If they have lactose intolerance, don't make tapioca pudding with dairy products like cow's milk. Don't know if your dog is lactose intolerant? Give them a little bit of cow's milk and see how they react. If they get gastrointestinal upset, they probably can't digest the lactose.
Bottom line: do not give your dog tapioca pudding.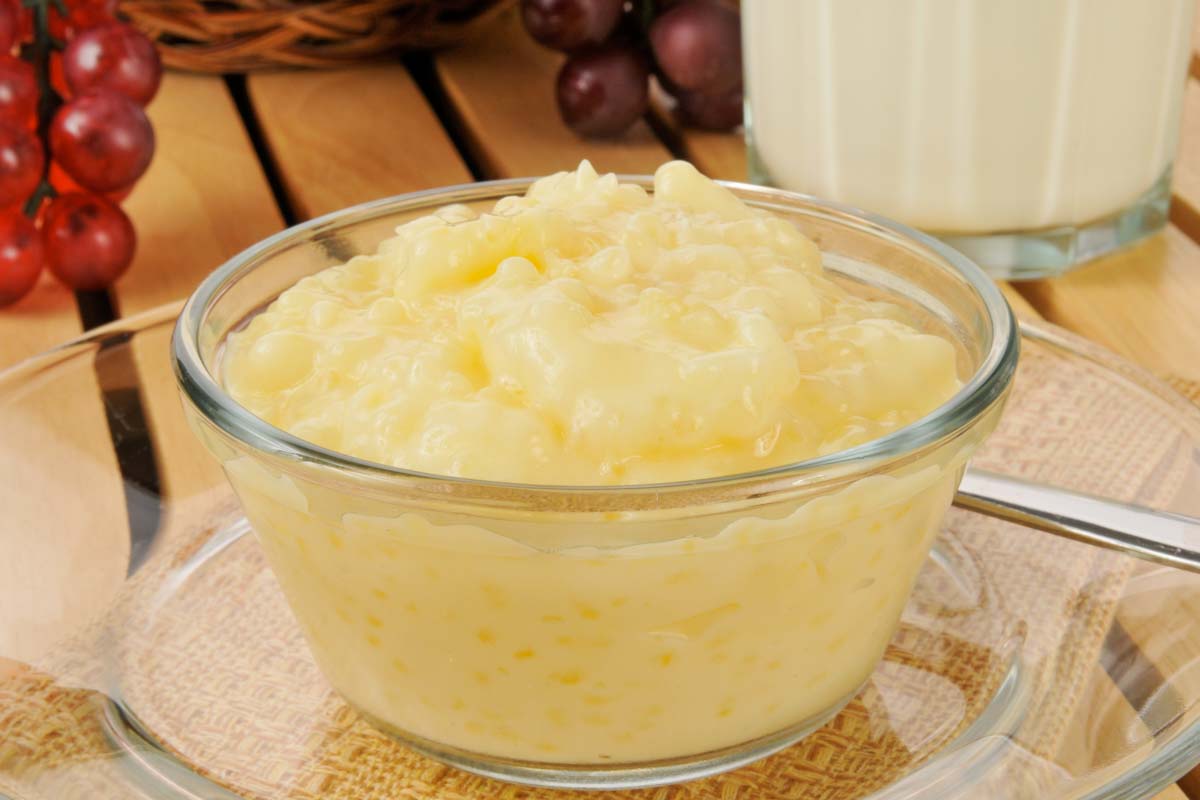 Can Dogs Eat Tapioca Boba
Boba tea and tapioca pearls are not a good idea to share with dogs. Due to the high sugar content, they are an unhealthy option and could lead to diabetes and weight gain. Diabetic dogs, especially, should not eat too much sugar.
A boba drink like Bubble tea or milk tea isn't very dangerous for dogs, it's the pearls that are dangerous.
If your dog accidentally eats boba pearls, they probably won't show any side effects. But if they eat too many of them, they might get abdominal pain. This is because the pearls can absorb water and might expand in your dog's stomach.
Very rarely, gel-like tapioca pearls could be a choking hazard for smaller dogs. And if the bobas are filled with fruit juice, they will have too much sugar to be good for dog's teeth or bodies.
Can Dogs Have Cassava
No, dogs should not eat cassava before it is processed. Unprocessed, raw cassava root contains high levels of cyanogenic glycosides. This is the scientific name for cyanide.
A lot of food manufacturers will detoxify it first to avoid cyanide poisoning. Do not let your dogs eat raw tapioca or cassava.
Is Cassava Safe For Dogs
Processed cassava root is safe, but raw cassava is not. Even so, it's still a better idea not to give your dog cassava by itself. If your dog eats cassava root, they might have adverse reactions. Some examples of negative reactions include upset stomach, diarrhea, or vomiting.
Can Dogs Have Cassava Flour
Even though tapioca flour comes from the cassava root, tapioca flour and cassava flour are not the same thing. They are made in different ways.
Tapioca flour is made by extracting and dehydrating the starchy liquid from cassava roots. Cassava flour is made by grinding up cassava roots.
Can Dogs Eat Cassava Chips
As long as they are made without too much salt and don't have garlic or onion, dogs can eat cassava chips in moderation. Large quantities of chips could cause weight gain, so be careful with how much they eat.
Can Dogs Eat Cassava Root
As long as it is processed and detoxified, dogs can eat cassava root in moderation. Even though it is safe, it's not a good idea to give them very much. The root could cause intestinal blockage or intestinal obstruction if it's too large.
Can Dogs Eat Cooked Cassava
Yes, dogs can have cooked cassava in moderation. It's so high in fiber that you should be careful with how much they eat. If they eat too much, they might get an upset stomach or diarrhea.
Can Dogs Eat Cassava Cake
Cassava cake is high in sugar, which can cause weight gain and dental problems. It's best to only give your dog cake in small amounts, on rare occasions.
Anytime you introduce a new food – like cassava cake – to your dog, watch for signs of an allergic reaction (even though they are rare). They include itching, sneezing, and a lack of appetite.
Final Thoughts
As you can see, some tapioca treats are safe for dogs but not all of them. If you have any health concerns about your dog eating tapioca or cassava, please speak with your dog's veterinarian. Small quantities of tapioca starch is safe for your canine companion.
More Dog Food Resources
Here are more resources about more human food that dogs can and cannot eat. Stay informed and keep your dog safe.
Find lots of articles about food dogs can eat (and ones they can't) here on Spoiled Hounds!
📌 Pin this to save and share 📌